BUSARY FUND
In preparation for the 4th Industrial Revolution, NEE has created a Bursary Fund with the aim of broadening the skill pool of Namibia's Mechatronics Industry by empowering young high achieving students who lack necessary funds to support their own studies and reach their career aspirations within the following fields:
BSc Electronic Engineering
BSc Electrical Engineering
Mechanical Engineering
SOCIAL PROGRAMS
As a proudly Namibian business, we offer internship program to students from different institution to develop and nature their skills. In addition, NEE consider these as the excellent form of social responsibility which helps students to gain technical skills.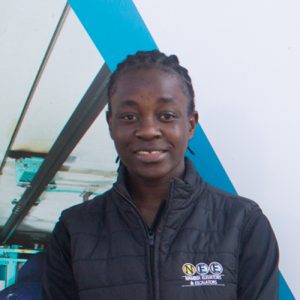 Mutilifa Palyomwene – Intern
Mechanical Engineering Student,
Namibia University of Science & Technology (NUST)
---
"My 3 weeks of training time was worthwhile and mind-opening. I began to see myself in elevator industries in the near future.
Secondly, I'd like to thank NEE's technicians for their daily coaching, assistance, and work trust. Their constant challenging questions on elevators really helped me contemplate and learn so much. And lastly, to the Whole NEE Team for their warm welcoming every day. The staff is so friendly and fun to work with that I didn't experience any sort of difficulties. NEE was and will always be my home".
"I'd want to make researches on elevator manufacturing just so we manufacture a few of the pieces in our very own Country to simply cut down cost and increase employment. Either way, I want to work with elevators in the near future preferably with NEE. In consequence my internship was worth it, educational and fun. I've started with my Personal Project on Scissor Lifts and it's exciting."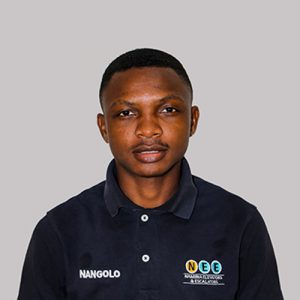 Tuyakula Nangolo – Intern
Electrical General, Namibian Institute of Mining and Technology (NIMT)
Electrical Engineering Graduate, College of Capetown.
---
Where should I begin. There is so much I enjoy about the lift industry, be it that a very few have experience in that and I am really thankful for the NEE management for considering me to be the fortunate Technician intern to gain experience in the lift industry.
My experience at NEE has been great so far, I have been able to learn a lot in a fast paced environment.
I personally believe in an "EACH ONE TEACH ONE" saying; and for me working with the NEE Technicians more often has proved that they teach you all they know to their level best with zero hesitation.
In addition to that, the pros of working at NEE is that the environment is very friendly and one can go and ask anyone a work related question in the team and they are always willing to help.
With that said; I would like to wish the best for the NEE COMPANY in this industry, for them to maintain the maximum service they offer to their clients and to keep MOVING THE NATION…
TRAINING AND STAFF DEVELOPMENT
Our training and organizational development facilitates staff training opportunities that enable employees at all levels, to develop the skills and competencies needed to be successful in their work.