We offer comprehensive maintenance services along with a highly efficient call out and repair service. We are available 24 hours a day, 365 days a year. Our maintenance includes the following:
examine, lubricate, adjust and repair/replace components
prompt call-back coverage
safety and quality testing
customer friendly and responsive communications
We offer product warranty and free maintenance services ranging between 12-24 months for new machinery installations.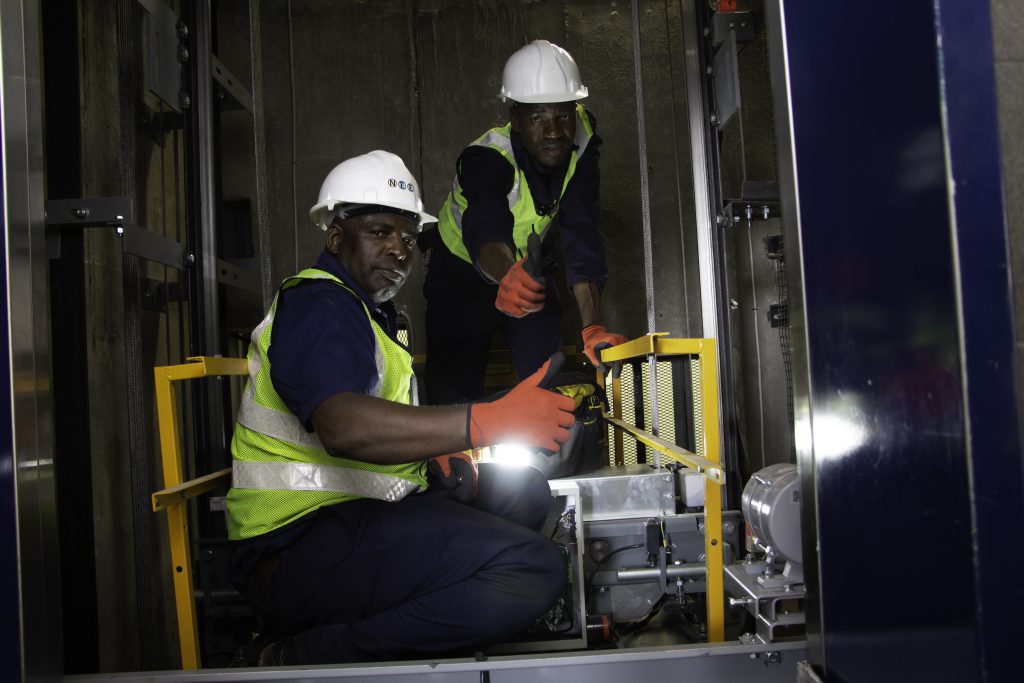 Our team of engineers conduct technical feasibility studies and cost implications on behalf of our clients, to ensure expert recommendations on whether to replace major components of existing equipment or install new safety equipment.
All new installations are done by our highly skilled-lift engineers, capable of fully testing all installations in order to ensure maximum efficiency from the outset. Our specialist team of experts can assist you in choosing the best new elevator to suit your specific requirements, with a range of customisable options on request.