Elevators
Our Elevator products range includes: passenger, freight, residential, offices, hotels, hospitals, train stations and airport elevators. Our elevator features are convenient to order, reliable on performance and service. They are unique in design and made to fit your specific needs and requirements for new installations or modernization projects.
We offer complete Elevator systems, supplying a complete range of solutions of hydraulic or traction technology, with machine room or machine roomless (MRL). We ensure that the ideal elevator system is supplied for all our projects and ensure our clients' goals are met.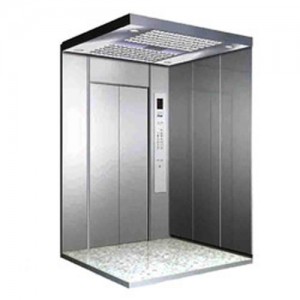 Passenger Elevators
Car Wall: Stainless frame with acrylic
Ceiling:     Mirror etched stainless; Hairline stainless steel
Handrail: Stainless steel tube
Flooring:  PVC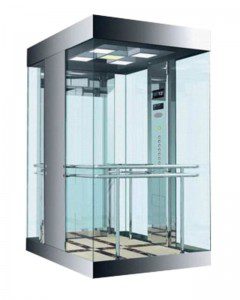 Panoramic & Sightseeing Elevators
Glass Wall: Laminated safety glass
Car Wall: Hairline stainless
Decorative Ceiling:  Painted steel with milk whited acrylic light; Hairline stainless steel
Upper and Lower guard: Milk white acrylic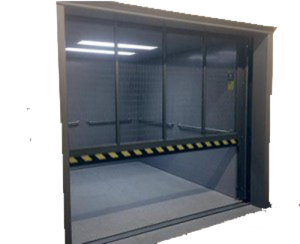 Freight Elevators
Goods Lifts are used in places such as the port, industrial zone, shopping centres, supermarkets, hotels, restaurants etc.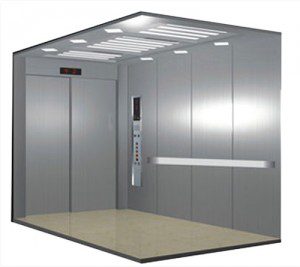 Hospital Elevators
Car Wall:  Hairline stainless steel
Ceiling: Hairline stainless steel; Vaulted light board with acrylic
Handrail: Flat handrail stainless steel
Flooring:  PVC/Marble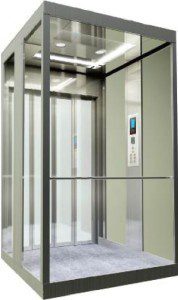 Villa Elevators
Small elevator for villa home, Advanced VVVF drive, Speed 0.4m/s, Steady running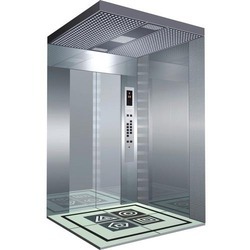 MRL Elevators
Its electric motor was virtually soundless; there was no feeling of movement when riding inside the cab; and there was flexibility regarding the placement of the control room.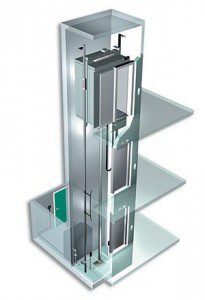 Hydraulic Elevators
Theseuse an underground hydraulic cylinder, are quite common for low level buildings with two to five floors (sometimes but seldom up to six to eight floors), and have speeds of up to 1 m/s (200 ft/min). For higher rise applications, a telescopic hydraulic cylinder can be used.
Dumbwaiters
The Dumbwaiter provides security, a sterile environment, and superior labour and space savings. Dumbwaiters are particularly effective vs. elevators given they will keep critical items secure, contained, efficiently moved, and void of contamination and risk to others.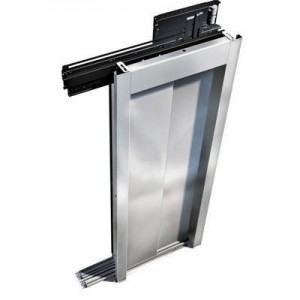 Landing Doors
A complete automatic landing door including hanger and complies with EN81, panels and frames in prime finish RAL 7032, standard aluminium sill, toe-guard 300 mm, fixing brackets. All MDS1 landing doors are E120 fire resistant according to EN81-58 norms.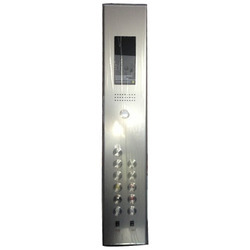 C.O.P
The Car Operating Panel COP is a panel mounted in the car containing the car operating controls, such as call register buttons, door open and close, alarm emergency stop and whatever other buttons or key switches required for operation.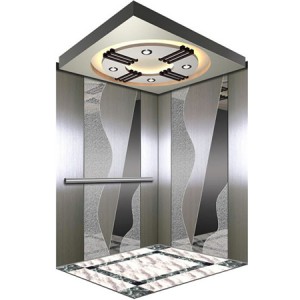 Cabin Design
The latest and best cabin designs for your elevators.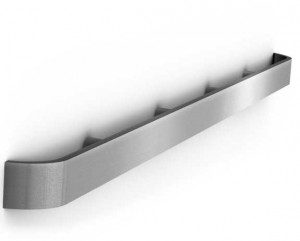 Hand Rails
A Hand Rail is a rail within the elevator car which passengers can use for support. Hand Rails come with different finishes, such as stainless steel varieties or simply painted in a selected colour as required by the client. There are two types of hand rails, i) cylindrical handrail and ii) flat type hand rail.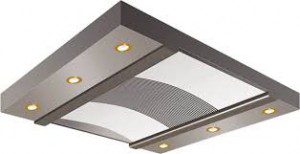 Ceilings
The Ceiling is the main source of lighting in the elevator car, there are many different designs for elevator lighting. Fluorescent lighting and spot lights are the most common lighting elements used for elevator lighting and a combination of the two types can be used.